How effective Mobile Apps are in India
---
Mobile Ads are the buzz word these days. Affiliate Marketing in India is ready to embrace the revenue generation strategy through mobile apps. It is a milestone in marketing regime that has is continuously achieving different benchmarks and looking to expand the reach of marketers while making it easy for the consumers to find products.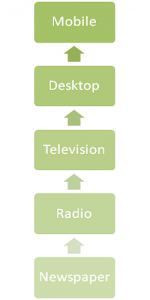 Local Inventory Ads from Google Shopping in mobiles not only helps the user to find the required product online but also to find the nearest online store in India, however the facility is limited to certain countries but sooner or later it will be available in all over the world.
The reason behind Google's quest to develop and launch the service is its faith in the power of mobiles in shopping. On the go shoppers are now making the most of mobile apps moreover other mobile apps like entertainment, gaming, news and payment are also attracting smartphone users worldwide and getting overwhelming response with millions of downloads.
A study on Mobile Ads by Medialets concludes that ads on mobile apps are actually manifesting better performance than the ads on mobile web and reveals some interesting facts –
Ads on mobile apps perform two times better than the ads on mobile web.
Travel and entertainment Ads are doing much better than retail, automotive, and other categories with 60% higher CTR.
Some marketers do not prefer mobile ads as they feel that the ads cannot be tracked just like ads on desktops through cookies, but this is not the limitation for mobile ads anymore. Mobile Ads can now be tracked through Facebook and UDIDs (Unique device identifiers). UDIDs are used by app developers to track the user behavior that also helps in retargeting the user.
India has the third largest smartphone user base with 117 million smartphone user in 2013 which are highly growing in number. They are continuously downloading mobile apps and using them to do what they like on the go. Youth in India especially loves to spend time on mobile while traveling or commuting everyday to their work places.
Now, they find it feasible to purchase apparel on the way or appreciating music and sometimes they pay their bills. This is how the Indian youth is making the most of mobile apps. There are many apps in India that have been downloaded one million plus times like redBus, MakeMyTrip, BookMyShow, Saavn, Gaana.com, NewsHunt, NDTV, PayTM, FreeCharge, TeenPatti, Car Run, Balloon Bow and Arrow Game, Zomato, Flipkart, SnapDeal, WhatsApp, JustDial, Quikr, Hike, SMS Blocker, and VithU etc.
MCommerce is taking the utmost benefits of Mobile apps by promoting their download. The most important benefit they get is evaluating precise LTV (Life Time Value) of the customer as well as they predict to get more sales for longer duration once the user downloads their app. They are resorting to TV ads and offering additional discount to the customers placing orders through mobile apps.
Hence, the facts translates that the Mobile Apps are going to lead Affiliate Marketing Industry in India since they are more promising and fetches true ROI. Affiliate Marketing Networks in India are embracing the innovative 'Ads in Mobile' trend as now they can be tracked and perform better than Display Ads.