Ensure high conversion rate with online video ads
---
Videos have been a great way for brand awareness since the first video advertisement was aired in 1941 on television. Internet users in India spend approximate 5 hours on the net every day and therefore, Affiliate Marketing is now evolving with a new tool to engage and convert internet users called 'Online Video Ads'. 243.2 million Internet users in India are spending 5 hours a day means it is a great platform for advertisers to make their video ads interactive and scalable to track true ROI.
Video Ads are served on different platforms to highly potential audience while tracking their performance along with demographics. Interactive Advertising Bureau (IAB) has standardized three types of ads to serve through Affiliate Marketing are linear video ads, companion ads, and overlay ads. Let's understand how does the ad serving work?
Linear Video ads are short videos of maximum 30 seconds and run in a sequential order together with the main video. Based on their sequence they are termed as Pre-roll, Mid-roll and Post-roll. Pre-Roll ads are run before the main video and it is the most preferred ad because it gives the maximum number of interactions as compared to others. Similarly, Mid-rolls and Post-rolls are run in the middle and at the end of the main video respectively. Advertiser can also give the option to skip the Ad after few seconds as well as can track the performance at different levels like the beginning of video, halfway point, completion and CTR etc.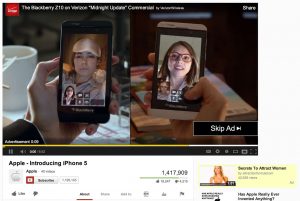 As the name gives the clue companion ads accompany the linear video ads (pre-roll, mid-roll or post-roll) in different ways. It can be text links, image banners, or Rich-Media ads which are controlled by the video player to display this content on the same page with linear ads. For instance a pre-roll video can synchronize other banner or rich-media on the same page or the video can alter to adopt whole-page theme making the ads more engaging and effective in performance.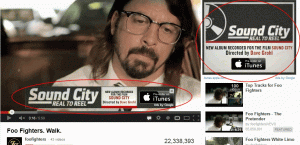 Overlay Ads are actually overlaid on the main video. Not that way, but text links, image ads or even videos are run in parallel to the main video in a small box. User has the choice to close the box which means they don't annoy the user as he can choose to watch or close the ad to continue with the main video. If they are not closed, they disappear automatically after few seconds.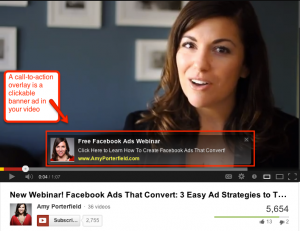 Advertisers can track the performance of their Online Video Ad campaign at different levels mentioned as start, first quartile, mid-point, third quartile, and complete by the ad server to check the performance at different levels where the interaction gradually drops from start to complete at every checkpoint. It is also measured with different actions taken by the user like pause, resume, rewind, mute, un-mute and close or makes the video full screen.
Brands can adopt any of the method to run its ads and generate high conversion rate but they should also ensure to work with tier 3 publishers and therefore should carefully choose the affiliate marketing company in India. Brands must ensure safety of their online video ad campaigns to prevent the campaign from deteriorating the brand or product image in market. Online Video campaign has the potential to fetch better results in performance marketing but still only 10% to 15% video ads are interactive. Making them interactive will enable the brand to achieve their best possible benefits.