Bringing Programmatic Advertising on Mobile the Next Big Revolution in Affiliate Marketing
---
Programmatic Advertising is one of the future leading segments of Affiliate Marketing. It is being embraced by marketers in full swing as RTB (Real Time Bidding) is proving to be more fruitful than conventional methods of Display Marketing. Programmatic Advertising helps both advertisers and publishers to get the best of their investment and efforts respectively.
Bringing Programmatic Advertising on mobile can take the bottom line of businesses to the next level as its reach is excessive. According to eMarketer there will be 2 billion smart phone users worldwide in 2016 and over half of mobile phone users will use smart phones by 2018. The numbers are alarming for those who are still stuck to desktops for performance marketing.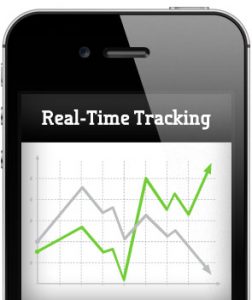 'Tracking' the biggest issue in mobiles which can be easily done on desktops through cookies has also been resolved using a variety of solutions like client log-in, mobile Web behavioral data and app SDKs (Software Development Kits) etc. This is also important to mention here that marketers can easily and accurately gather data about the interest and geo-location of their customers through smart phones.
Knowing the customer is inevitable in marketing since unless you know the requirements of your customer, you cannot make him loyal by sending the right product. Offering right product an right time to the right customer is abc of marketing. However, still marketers are falling behind on mobile programmatic.
A survey by IAB (Interactive Advertising Bureau) "Marketer Perceptions of Mobile Advertising" released recently on more than 200 marketers reveals that only 27% marketers had actually purchased mobile ads programmatically interestingly three-quarters of marketers believe that programmatic mobile is really important.
The survey makes it clear that the percentage of marketers purchasing mobile programmatic ads will be far greater. According to a research conducted by RBC Capital Markets and Advertising Age 33% marketers cited that mobile is ranked as the No. 1 opportunity in programmatic.
Affiliate Marketing is also practiced in India in full swing and the marketers are influenced with the surprisingly rising number of smart phone users. They are approaching the affiliate marketing companies in India that provide them mobile programmatic. Marketing Programmatic holds the potential to lead performance marketing as we all know that customers spend more time with their smart phones than desktops or laptops.