Cross Device Targeting – Indentifying customer at the top of the purchase funnel
---
Today's tech savvy customers use multiple devices. They research about the product well, discuss with their peers before clicking on payment button.
What is Cross-Device Targeting?
Someone wants to buy an Air conditioner starts searching it on Google in his smart phone while travelling. He likes an air conditioner of renowned brand and immediately shares it with his friends on social media seeking their suggestions, advices or experiences. Now, when he reaches home he compares that air conditioner again on price comparison websites and finds an online store offering the product at lower price than others.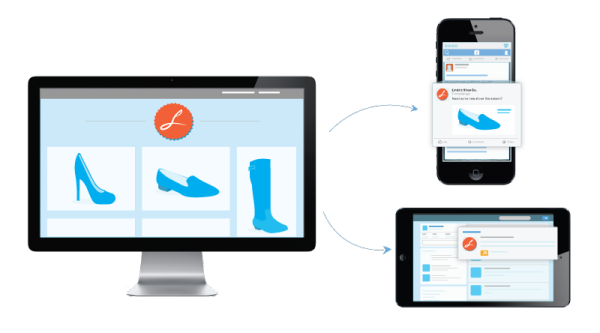 If a customer is searching any product on Google and shares with his friends, he is definitely at the top of the funnel. What advertisers need to do is to identify the customer and send him enticing offers to make him buy the product from their store and it is very difficult without multi screen targeting. Connecting the dots between browsing history of one device and checkout page of another device is the need of the hour.
Why Cross-Device Targeting is required?
Perennially cookies have been the ultimate way to track and retarget customers. But, the most believed source of targeting fails on non-web based digital activities like smart phones, apps, wearable's, connected TVs and other IP-enabled device. A report by Ericsson at Data Quest India reveals that there will be 1.4 billion ISP Mobile subscriptions by 2020 in India.
This is crystal clear that people will be spending more time on smart phones but it doesn't mean that user will steal time from desktop as there will be rise on total time spent on desktop as well. According to a recent report on comScore Americans are spending considerably high time on their tablets i.e. 1,721%, 394% more time on smart phones and 37% more time on their computers compared with the time spent at the end of 2010.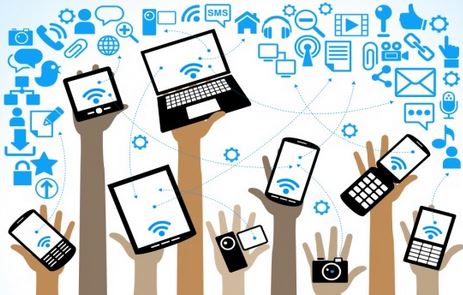 This indicates that it becomes immensely important to track customers across multiple devices and convert them by sending perfect discount at right time. However the technology is still in its early phase but the advertiser can save wastage on ads which they do by serving same ad on multiple devices to the same prospect. Connecting the dots helps advertiser to identify that it is the same user who has been served an ad on desktop.
How Cross-Device Targeting is done?
Technically cross device targeting is done using deterministic and probabilistic approach and the information grabbed is used for retargeting as well. Deterministic approach includes the involvement of digital media giants like Google, Facebook and Twitter who have a huge database and billions of active user's login on both desktops and mobiles. The method is implemented on the basis of personally identifiable information (PII) when a person uses same login address on multiple devices.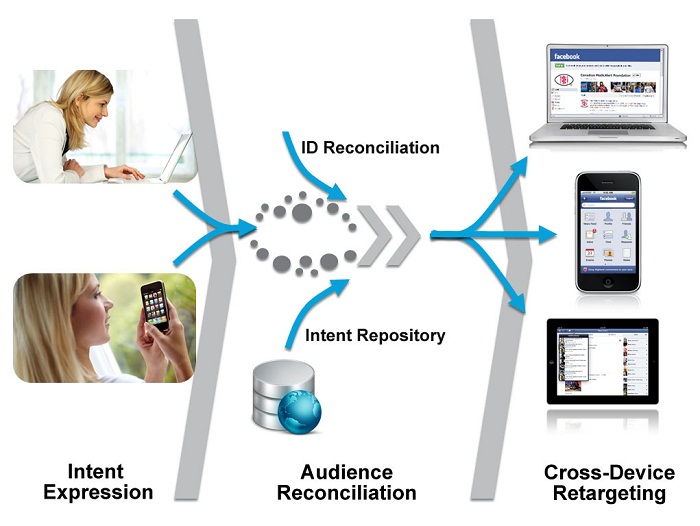 Probabilistic approach involves algorithmically analyzing multitude of different anonymous data points like the type of device, operating system, location, time of day, data associated with bid requests and a host of others. Marketers analyze deeply what statistically matches between these data points and indentify the same user using multiple devices.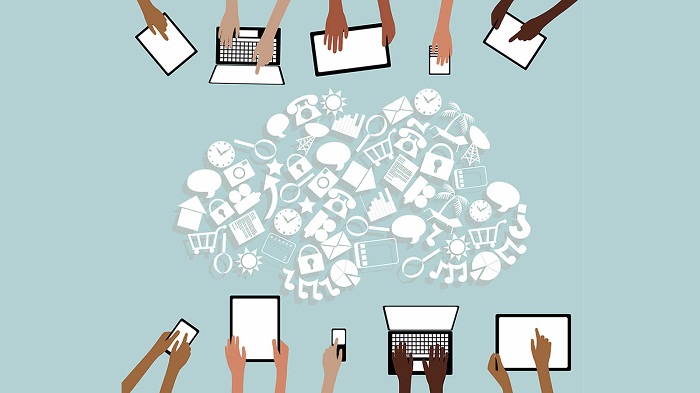 Conclusion:
Cross device targeting helps the advertisers to find the most the most potential prospect thereby increasing the ROI and saves on waste as well. Advertisers can also make it easier to leverage the benefits of multi screen targeting by signing up with Affiliate Marketing Companies in India that offer such facility. However, the technologies are in their early phase but cross device targeting is believed to lead the advanced Affiliate Marketing Industry.