6 Types of Ads Native Advertising is Flourishing With
---
Native Advertising is on the verge of flourishing with leaps and bounds while creating new records. There are many reasons that lead to the success of Native Advertising and many stats that indicate the full-fledged growth of the promotional strategy of display marketing.
According to an article posted on Forbes Magazine, native ads are viewed 53% more frequently than traditional ads. Purchase intent is again 53% higher than tradition ads when a user clicks on it. The best thing it can do is to increase the brand lift by 82%.
It fetches good ROI to the advertisers as it has the potential to boost the conversions by as much as 60% when integrated with rich media. Above all, publishers and marketers associated with native advertising will be benefited since the industry will reach $4.6 billion in revenue by 2017.
More and more advertisers are making the most of it and some are approaching Affilaite Ad Networks in India as well to get their native ads placed along with other ad formats. They can incorporate it with rich media as well to catch the attention of their targeted audience.
Let's discuss 6 types of ads native advertising is flourishing with giving different options to advertisers to get their brand noticed and increases the number of conversions –
In-Feed Units
In-Feed ad units are sponsored or promoted content on the website which is designed to mirror the other content available in the context of form and function. These contents are labelled sponsored as they are promoted by the advertiser.
Paid Search Units
Paid search ads are also a type of native advertising which appear with the organic search engine page results. These ads are also marked as 'advertisement' by the search engine but they completely meet the look and feel of organic results which bring Paid Search Units into the category of native advertising.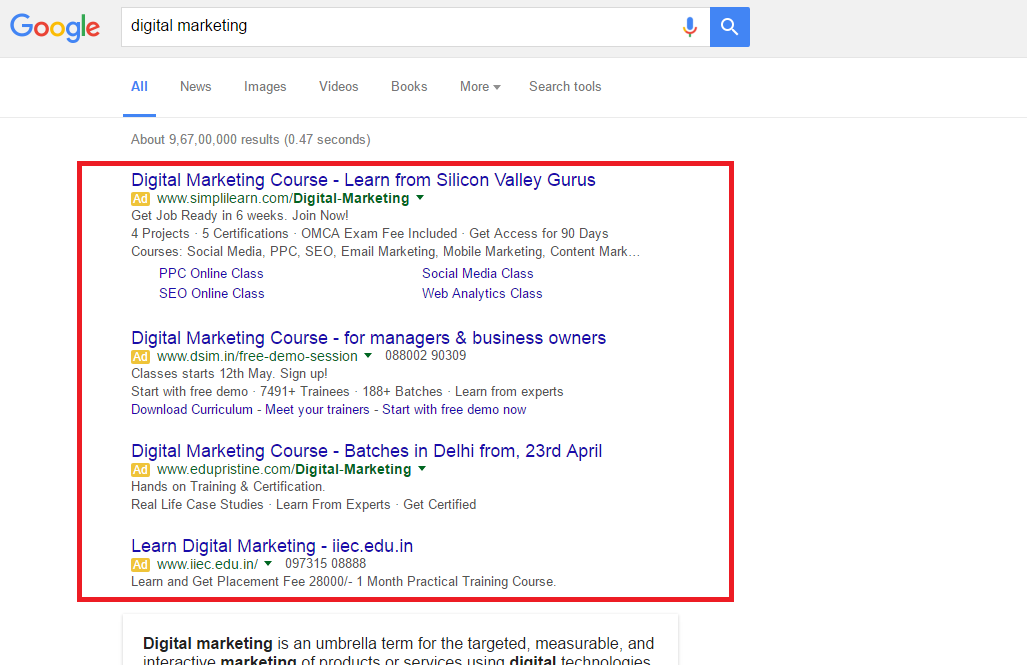 Recommendation Units
Recommended Units are the piece of content that are recommended to the user based on the content type the user is searching or reading. They appear along with the content in widgets labelled as –
You might also like
Elsewhere from around the web
You may have missed
Recommended for you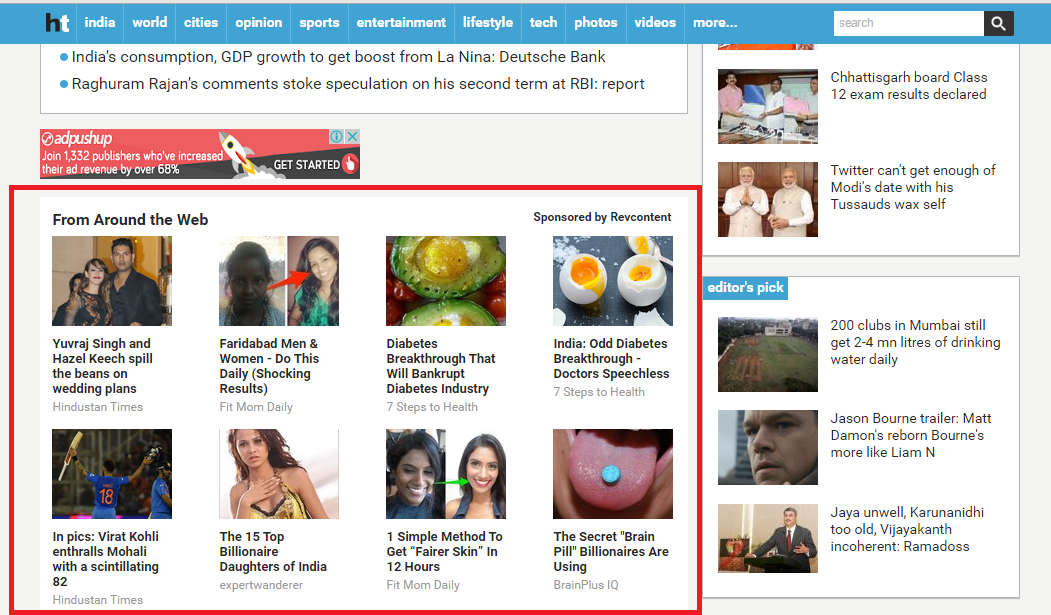 Promoted Listings
Promoted listings show products similar to recommended content. Products are shown on e-commerce sites based on the user's browsing history. These listings can often be seen on websites like Amazon and Etsy.
In-Ad (IAB Standard) with Native Element Units
The ad that fits in the IAB's standard container and placed outside the feed which is also –
contextually relevant to the content within the ad
linked to a page outside website
sold with the placement guaranteed
Measured on the basis of metrics like interaction and brand lift
Ads getting fit into the given criteria are In-Ad (IAB Standard) with Native Element Units.
Custom / Can't be Contained
As the name suggests these are customised ads meeting the criteria of native advertising but different from all the above five types of native advertising. Display Advertising is highly dynamic in nature to which the advertisers, publishers and ad networks in India are bringing innovative ideas every day.
Flourishing with Native Advertising

:

Native Advertising is being embraced in India as well along with other distant corners of the world. Advertisers can also take the help of lead gen network in India to find better, ample, and multitude of advertising space for native advertising in India. All the 6 types of advertising can increase in number in future and become more promising by getting incorporated with programmatic advertising as well.