5 Reasons Why Display Advertising Will Keep Dominating
---
Multitude of latest researches published online creating a buzz in the market and making people pump money into Affiliate Marketing. Advertisers are constantly increasing their budget on affiliate marketing as they are getting desired results. According to ZenithOptimedia, global internet ad spent will overtake Television ads by 2020 while some experts says it's just the beginning of display advertising and display marketing will be cherished as long as marketing exists.
Display advertising is just 20 years old as it was 27th October 1994 when the first banner ad was appeared on Hotwired, the first commercial web magazine. Now, the blessings of five powers make it outlive other marketing methods. Here we will discuss the five factors that will keep it stronger ever –
Consistent advancement in the types of ads being served
You have to get advanced with the passage of time. Display advertising was born with the boon of getting consistent advancement in the types of ads being served. Television and print media has the limitation of showing same types of ads with different stories every time but the advancement in the technology embeds affiliate marketing with diversity unlike televisions showing ad films and newspapers printing images with text only. Display marketing is fueled with revolutionary native ads and advanced video ads along with conventional banner and flash ads.
Display ads on mobiles emerged with a jaw dropping growth rate. According to a report published on Interactive Advertising Bureau over past five years mobile advertising has grown at the compounded annual rate of 110%. News published at the 'The Telegraph' says quarter of the world will be using smart phones in 2016.
Data published at Nielson reveals U.S. Android and iPhone users at the age of 18 and above spend 65% more time each month using apps than they did just two years ago.  Facility of placing orders anytime from smart phones makes affiliate marketing proliferate with leaps and bounds.
Introduction of Programmatic Advertising
Display Advertising took one more step forward towards advancement in technology with the introduction of programmatic advertising. Programmatic advertising is real time bidding where most things are automated bringing a lot of transparency in demand and supply side. Programmatic advertising is in its initial phase but the traction it is gaining is enough to understand the importance in future.
Powered with real-time tracking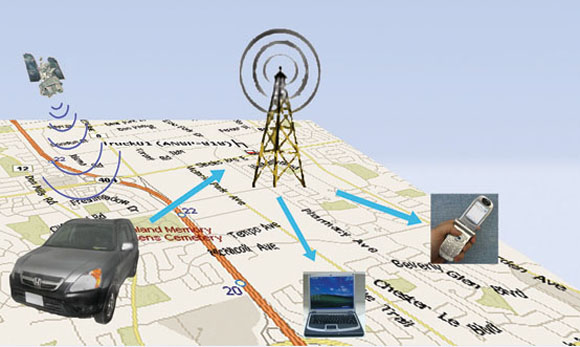 Capability of real-time tracking is one more advantage over print media and TV ads. Path and demographics of the customer can be tracked in real-time and analyzed to improve the strategy of marketing. It also enables advertisers to know the position of customer in purchase funnel and push him towards checkout page with enticing discounts and offers.
Re-targeting a customer who once showed interest in a product once significantly boosts the number of conversions. Marketers have been using it for long but the tracking in affiliate marketing again leads the charge with cross-device targeting which identifies the same customer across different devices. It also helps to push the product he needs recognized on the basis of his behavior on multiple devices.
Conclusion:
Affiliate Marketing Companies in India are thriving and flourishing with loads of brands resorting on display marketing for promotional activities. In the scenario where affiliate marketing has the long way to go marketers are pumping big budgets into it.