5 boosters for Affiliate bloggers
---
Many bloggers have turned their hobby into a primary source of income. Either they signed-up with any affiliate ad network or Google's Adsense program. They get paid for some actions done with affiliate ad networks and for every genuine click in Google's Adsense program.
There are many more bloggers struggling to drive traffic on their blogs and turn their traffic into cash. They are putting concerted efforts but not getting paid off. If you are also one of them suffering with the same problem check you have these five with you or not.
Logo
Create a logo for your blog as it is imperative step for any business. You can create logo on your own at Graphic springs, Logo type maker, Logo factory web, or Online logo maker free of cost.  A logo on your blog defines your brand as well as helps your visitors to recognize you as an authorized blogger. This ultimately develops trust thereby driving traffic.

Favicon
You should also get a Favicon made for your blog. You can either design it on your own as there are many online tools available to design Favicon free of cost like Favicon.co.uk, Dynamicdrive favicon, Favicon.ru, and Faviconeditor etc. Fevicons play a major role in branding.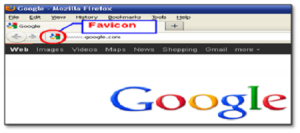 Social Media
Create social media pages for your blog. These helps to engage visitors and drive immense traffic on a blog as people are very active on social media channels these days. Create Google plus, facebook, twitter, linkedin, pinterest pages as well as create accounts on quora and foursquare also.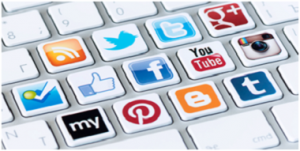 Confidence
Express your confidence in writing. Nobody will be interested if you are not confident about the information you are providing in your blog. Switch to 'I' instead of 'We' and become accountable for the tips or information you are sharing. 'We' actually prevents you from taking the responsibility.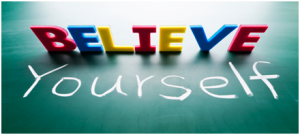 Reveal your identity
Add an attractive photo or selfie and an author box to let the readers know more about you. Don't hide yourself as people find it easier to contact a person rather than a brand. They would like to contact you to laude your hard-work and know more about the niche. I am sure you will be happy to answer their mails as a large volume of mails will be a reward for your hard-work.

Do have all these things in your blog as Google adsense and affiliate marketing is not going to pay off unless you have huge traffic on your blog. Make it a note that it is performance based marketing you will be paid by Google or affiliate ad networks for your performance.