iCubesWire Working on Building Technology-Led Marketing Ecosystem: Sahil Chopra
---
In today's scenario, it's essentially important for a company to have an equally powerful marketing strategy as its product.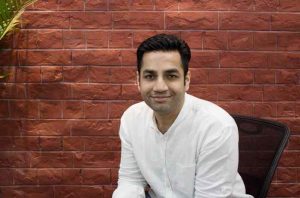 iCubesWire, a leading digital marketing company in India, entered its 11th year of operations in April 2020, revolutionizing the performance marketing operations in India.
It was founded in 2010 by Sahil Chopra, a young entrepreneur with a vision to create a digital marketing ecosystem with performance marketing operations, providing a robust platform to advertisers and publishers where they mutually grow and maintain long-term relationships.
Sahil Chopra, Founder and CEO, iCubesWire, tells us more. Excerpts from an interview:
DQ: How can companies succeed using iCubesWire?
Sahil Chopra: A majority of companies in India, for long, have thrived on a tangible way of doing business. However, the 'new normal' with the "Stay home, stay safe" mantra that ensued from the sudden coronavirus outbreak has thoroughly reshaped businesses across the globe.
Our prime focus lies on enabling a smooth transition, from offline to online, for companies to wade through the new normal. Being digital to the core for a decade, we offer an extensive array of Digital Marketing Services to companies to allow the business to flourish, defying boundaries, and physical limitations.
We are celebrating 10 years this year. Over the decade, our services include Performance Marketing, Social (SMO & SMM), Online Reputation Management, and Media Buying & Planning, all centered towards shaping a brand image online for companies for more penetration across markets. We are delighted to have worked with brands like IndiGo, Kotak Mahindra, Flipkart and PayTM and have been able to help them grow in all aspects by supporting their marketing strategies.
DQ: The automotive industry is currently struggling. What can iCubesWire do to help?
Sahil Chopra: In today's scenario, it's essentially important for a company to have an equally powerful marketing strategy as its product. There have been many surveys in the past that have successfully shed light on how recommendations, online reviews, and brand credibility govern an end-user's choice and purchase action.
The first step begins with mapping the current trends and identifying consumer behavior to lay out an effective digital marketing course. As what's out of sight is out of mind, our conversion-driven marketing strategy, in line with on–the–mark online reputation management, facilitates the automobile industry to dominate the market digitally and retain brand loyalty by always staying in sight of the consumers.
DQ: How can you help the tech fraternity? Isn't the segment strong enough already?
Sahil Chopra: Undoubtedly, the tech industry has come up strong with the ever-evolving advancements during the past few decades. However, consumers are always going to long for something new, unique and more engaging than what's present on the table currently.
With an even firmer grasp on consumer behavior, we have been proactively working on building a technology-led marketing ecosystem. We lend our market insights and data to help technology identify critical areas that can be reworked to create an even more enriching experience for the consumers.
DQ: How are you helping the travel industry in today's times?
Sahil Chopra: Travel has been one industry that has taken a direct hit due to Covid-19. However, clients have only reduced the marketing budget rather than bringing it down to a complete zero. Far-fetched as it may seem, people are still traveling, and that's what has been driving travel industry to invest in marketing instead of scraping it off entirely.
We have been associated with IndiGo and have been actively running customer acquisition campaigns for them. We have adapted our campaigns for the travel industry to target only the domestic range through a combination of hyper-targeting strategies.
DQ: How do you plan to expand the business and portfolio across India and other countries?
Sahil Chopra: It's always a work in progress, and we are always moving from one milestone to another. With an aim to serve different markets, iCubesWire, now with a strong foothold in the digital landscape for a decade, has successfully established over six branches across India.
We have also started running operations at our Singapore branch and will continue expanding further to build an even stronger market presence.
AS SEEN ON:-