Impact of 'Right of Privacy' ruling on Employee Monitoring
---
People Matters spoke to experts to know their valuable opinion on employee monitoring, in the backdrop of Right to Privacy ruling passed by apex court.
Published by: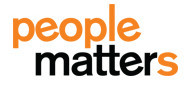 ---
In the backdrop of 'Right to Privacy' ruling by apex court where privacy was declared as a fundamental right because it is intrinsic to the right to life. Also, the judgment urged the Government to quickly bring-in data protection law to ensure the privacy of citizens.
Delving into this aspect, we also know that today with growing technological advancement, there are several growing number of vendors that are offering or may offer in future monitoring systems that will help employers to track their employees including their movements in the office, their activity, their communication and so on.
Looking at the scenario, People Matters spoke to experts to know their valuable opinion and practical insights on the subject.
TN Hari, Head HR, Big Basket expresses his views on the matter. He says to follow good recruiting practice it is essential to avoid asking questions that have no direct relevance to the ability to perform.  He explains, "My understanding is that the ruling by the apex court on the right to privacy being a fundamental right does not mean a new fundamental right is being created but that the existing fundamental right to life and liberty guaranteed by Article 21 of the Constitution is being given an additional dimension. The judgment has not explicitly called out specific aspects of privacy. When talking about employee-employer relationships, practices that are generally accepted as fair and progressive along with the employment contract would continue to drive what is okay and what is not. Worldwide, a good recruiting practice is to avoid asking questions that have no direct relevance to the ability to perform in a role. This practice should continue. Monitoring performance, providing feedback, termination etc will be part of the contract and do not violate the right to privacy. The right to privacy should really be seen from the perspective of Article 21 of the Constitution, and some questions one must ask to check if a practice violates the right to privacy."
Adding on to the above point, Sahil Chopra, CEO, and Founder, iCubesWire, believes that employees have a right to privacy and it is utmost necessary for both the employer and the employee to maintain a trustworthy relationship with one another. The employer must have faith in his employees and should not hinder upon their privacy. Monitoring up to a certain level is ethical wherein the work timings are tracked through the biometric machine or everyday job sheet is maintained. When a need to track their computers and phones arises, then I believe there is disparity.
He explains, "Employee monitoring is not a righteous act as per my opinion. Everyone has a right to privacy and keeping a track on every activity other than work, be it their work stations, in house conversation with colleagues, their movements through the day etc. can be derogatory for the person. However, the employees should surely follow a protocol which brings uniformity and consistency and the process of working also becomes systematic and organized. The assigned team heads should keep a thorough record of the work being conducted by the employees but that should be limited to professional work only. Right to privacy is a fair and welcomed decision which should be followed by everybody thereby maintaining the decorum of everyone's personal life."
Expressing a different point of view, Dr. Santanu Paul, (Ph.D.), MD and CEO, TalentSprint , says that by accepting voluntary employment, every person accepts a certain code of conduct mandated by the employer. No employee should privately disclose confidential corporate information to the outside world. Companies may deploy automated email filtering tools to monitor if any employee is emailing out a confidential document, and stop it from happening or impose strict controls that ensure adult content is not entering the workplace, as these matters are hugely important to companies.
He further adds, " While an individual is entitled to privacy in their own homes, the logic does not extend to public or shared places. Public good must prevail over the individual right to privacy, especially in the workplace. Obviously, there must be limits to intrusions on individual privacy. If you work for a top secret military establishment or in a nuclear power plant or board a plane on the eve of Independence Day, expect to be frisked heavily and searched physically at the point of entry or exit. That is the norm. However, if you work as a school teacher and there are 3 CCTV cameras in your classroom, may be that is a bit too much. The right to privacy is always contextual."
While Abhijit Bhaduri, Founder of Abhijit Bhaduri and Associates feels that supervision of work is not new and it is an important part of work. Whoever is paying for labor has to supervise the output to ensure it meets the specifications. He further adds, "Knowing that violating a rule meets with consequences makes people take rules and regulations seriously. Tech allows a manager to know who their most productive (but not most innovative) team members are. Quantitative data should be collected by technology and analyzed to reveal patterns. The qualitative decisions and flexibility of waiving off violations can be left to humans. Tech allows us to supervise employees far less obtrusively. We should welcome that."
On the point of safeguarding privacy, Rishi Rajpal, Director, Global Security, Concentrix, says that data collection, usage, and disclosures must be explicitly mentioned and communicated to people. He says, 'I welcome the Supreme Court's decision on upholding Right to Privacy as a fundamental right, under Article 21 of the Constitution. In my opinion, one important impact of this judgment is that citizens will realize the value of personal and sensitive information. In this new normal, corporates will have to align their business objectives and adopt sound policies to protect the privacy of their employees. Data collection, usage, and disclosures must be explicitly mentioned and communicated, and we may well see government intervention to ensure full enforcement of privacy policies by corporates in the future. The decision may have little impact on the practice of surveillance because Right to Privacy is a fundamental but not an absolute right. I believe it's too early to comment on the extent of the impact of the judgment. But things are expected to change for the better, especially when going digital is now the norm, and privacy and data protection has become de rigueur'."