Impact of Artificial Intelligence on Programmatic Advertising
---
Published By :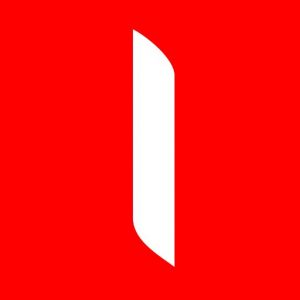 ---
Programmatic advertising is a method of utilizing software to buy digital ads. It is easier for media buyers to go through an auction-based process instead of manual negotiations for displaying their ads on digital platforms. It is one of the most innovative method of advertising which facilitates the buying and selling of digital ad space.
On the other hand, Artificial Intelligence is the concept of replicating human intelligence in machines the potential of which, in turn is unlocked by human intelligence. AI undoubtedly adds immense value for marketers.
Machine learning has revolutionized media trading & programmatic algorithms based on volumes of data. AI incorporation enhances the targeting capabilities as individuals can be targeted based on behaviour & preferences and other programmatic interactions. Ads can be personalized based on location, demographics, interactions etc. Precision targeting is required for global reach of programmatic advertising. AI is allowing advertisers to dramatically boost the efficiency of their campaigns. Programmatic uses AI technologies to make better budget decisions for advertisers. When AI is applied to programmatic advertising, it can navigate on its own, as well as provide minute insights thereby enhancing the effectiveness of the campaign exponentially.
The basis of both programmatic advertising & AI is data analytics. With the effective amalgamation of AI in programmatic advertising one can dynamically score user, accurately differentiate, bid on valuable customers & drive efficient conversions. The brands need to embrace the power & opportunities that AI bots & digital assistants provide. The search has improved drastically with the inception of AI algorithms. As per a report, the AI market is predicted to grow more than 47 billion dollars by 2020 which is a massive rise. It can also enhance the look and feel of ad creatives which can be designed to catch attention of the viewer.
Real-time bidding can be facilitated with AI in programmatic advertising. Automation brings advertisers closer to the goals that are set by the brand. As per statistics by Zenith marketing forecasts, by 2019, 67% of display advertising will be traded programmatically. Before the onset of programmatic, the process of digital ad-buying was slow & monotonous. The marketers had to negotiate for ad placement wherein they had to compromise upon cost, space or results. The need to sort this recurring issue paved way for programmatic advertising & to automate the process further, AI was incorporated with it. Thus, ad buying has now become more effective, efficient, cheaper & result-oriented. AI enables the option of whom to show the ad, when & where instead of simply negotiating the ad space. Many brands are banking upon programmatic advertising for lead generation across the globe. Right from FMCG to BFSI to real estate & tourism & hospitality, it has become a favourite of the brands.
The future also looks promising for AI enabled programmatic advertising as in times to come, through the process of machine learning audience profiling will be finalized on its own. There would be no need to use programmatic tools for filtering audience, in fact it will evaluate customers' behaviour and display ads accordingly.