Digital Marketing Solutions Startup iCubesWire Is Giving Businesses the Edge They Need to Succeed
---
iCubesWire, a Delhi-based digital marketing company that offers ROI-driven solutions, helps clients make the most of their digital spend and has helped 500 brands grow their business.
published on: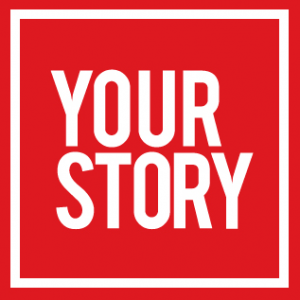 ---
Marketing as we knew it 10 years ago no longer exists. The rising use of internet across cities and towns has put digital marketing in the spotlight and revolutionised the way brands and businesses leverage technology for marketing.
All marketing now is data driven and focuses on products or services using digital technologies, such as the internet, mobile phones, display advertising and other digital mediums. But businesses need to know about return on investment (ROI).
iCubeswire, a Delhi-based startup, is changing the way modern brands find their audiences. The startup aims at bringing transparency and clarity to digital marketing and helping clients make the most of their digital spend.
The company, founded by Sahil Chopra in 2010, is building an AI-based engine that can bridge the gap between the brand, the agency and the customer to a bare minimum. The tool ensures transparency of pricing and reach, helps companies grow and drives marketing results through an ROI-driven approach.
The company has grown manifold, but Sahil does not want to reveal numbers as of now. But he lets out that iCubeswire has helped more than 500 brands in the e-commerce, automobile, technology, finance, travel, hospitality and other sectors grow their business and achieve their digital marketing goals. The company's client list includes P&G, Amazon, Flipkart, Go Air, Qatar Airways, Etihad, Air Asia, Axis Bank, ICICI Bank, Standard Chartered, Kotak Group, HDFC Bank, Ford, Honda, Skoda, American Express, NIIT, Tata Group, Dominos and McDonalds.
But getting here wasn't a piece of cake.
In The Beginning
Sahil remembers being jobless for six months in 2005, while looking for his first job. He eventually landed a job at NIIT, followed by another one at Hong Kong Tourism Board where he worked as Head of Digital Marketing.
"This was an experience and I learned a lot about the digital world and things like SEOs and SCMs," Sahil says.
In 2010, when Sahil wanted to start his own venture, people around him mocked his audacity and said he was a novice.
Icubeswire was started in a small room in Bengaluru before Sahil moved back to Delhi to start a company. The company aimed to be a 360-degree digital marketing solution provider with expertise in performance marketing, media, social, creative and cutting-edge technology – a one-of-a-kind in its sector.
Their first product was the concept of Email Vidya, with which Icubeswire educated people about the importance of email marketing. Gradually, the company ventured into various verticals like ad-network, performance marketing and affiliate marketing. The company funded itself with every small project executed and took salaries as low as Rs 30,000 for the first three years.
In 2012, Icubeswire received its first pay cheque from Myntra – Rs 7 lakh and thats when things changed.
"We didn't even have a bank account then. It took a few more days to get that cheque encashed so we could take our first salaries," Sahil says.
He adds that from that first cheque to releasing approximately 300 invoices per month today, the company has " surely climbed the ladder of success".
Today all advertising agencies are investing in digital strategies. Webchutney, Avignyata, Windchimes and Flea Global are some of the larger companies going after this market.
Complete Digital Service Offerings
Quite a few organisations are entering the market either to translate the offline expansion of the brand to the online sector or solely to get into the digital space.
"Each market has different challenges and when we expand our verticals, it is likely to have a different challenge from other verticals. Challenges are a part and parcel of any business and we hope to overcome them with right thinking, intent and transparency," Sahil says.
Icubeswire started with performance marketing operations, providing advertisers and publishers with a robust platform where they could grow together and maintain long-term relationships. Over time, the company added full digital service offerings, including social media marketing, digital creatives and video production.
The company's new product Instatalk, an AI-enabled digital platform will bridge the gap between the customer and the brand. With this technology, the company aims to help the customer understand the entire digital marketing spend. The company is in talks with investors and does not want to reveal how much is it looking for in the market.
Pawan Gupta, founder for Connect2SME, a consulting platform for SMBs, says: "Digital marketing is a huge business and there are several SMB brands that want to go digital."
More than 5 million SMEs want to use digital strategies to go global and get their products discovered.
No wonder Sahil has taken a bet on this industry. iCubeswire is wiring up the future to help these small businesses and brands that want to use digital means for affiliate marketing. Next up, the company hopes to expand and become a large company.